The doctors of Central Florida Oral & Facial Surgery are renowned specialists in dental implants, which restore the form and function of missing or damaged teeth. Our team has acquired years of additional training and experience in advanced technology, which allows us to recreate your smile in a natural-looking, durable, and attractive way.
Patients in The Villages, FL choose our practice because of our skill, experience, and integration of the latest technologies. Implant procedures can be performed under IV sedation so that you can sleep comfortably and safely throughout your treatment.
We also specialize in the placement of metal-free zirconia implants for patients who are sensitive to metal, are prone to gum recession, or just prefer a non-metal option. Each treatment plan starts with an evaluation by your own dentist and is custom-tailored via a restorative and surgical team approach and facilitated by our cutting-edge digital workflow.
What are Dental Implants and How Do They Work?
Watch Video: What are Dental Implants and how do they work?
---
Benefits of Dental Implants
Dental implants offer patients in The Villages, FL several advantages over traditional tooth restoration options, such as bridges and complete / partial dentures: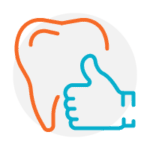 Bone conservation
After a tooth extraction and over time, your body will resorb bone in the area of the missing tooth. Dental implants are the only tooth replacement option that prevents bone resorption.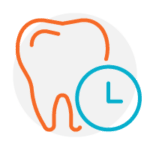 Longevity
Dental implants can give you the full function of your original teeth. The teeth restorations they support, like crowns and bridges, look natural, and the dental implants should last for the rest of your life if properly maintained.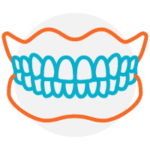 Fixed option
Usually, dental implant-supported teeth are fixed in place permanently. You do not have to remove them, and you can enjoy your meals without fear of your dentures falling out.
Central Florida Oral & Facial Surgery can also perform a "Teeth in a Day" procedure if most or all of your teeth require replacement or if you wear full dentures. With this option, we can restore the upper and lower arches of your smile with a single procedure.
Patient Testimonial
Watch Video: Patient Vicki D. Explains Her Experience With Dr. Jaffal and Central Florida Oral and Facial Surgery.
Are Dental Implants Right for You?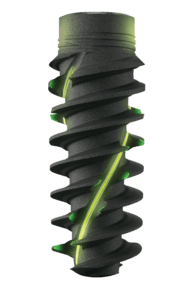 Dental implants can be an excellent option if you have missing or damaged teeth. Our board-certified specialists can replace one, several, or all of your dentition with this approach.
Receiving dental implants may be a single or multi-stage process. Our practice will perform the planning and surgical aspects of your care while collaborating closely with your dentist, who will conduct the restorative treatments.
We'll start with a consultation, during which we will discuss your goals, the surgical plan, and postoperative care. Patients in The Villages, FL who require multiple appointments for treatment planning will only be charged one consultation fee.
To determine if you're a good candidate for dental implants, we will take a CT scan and intraoral digital scan if necessary. Our use of advanced imaging technology will make your treatment more precise, speed your recovery, and provide a better outcome.
These scans will help your doctor evaluate the health of your bone and gums. Even if you've lost bone in the area of restoration, we can typically strengthen the site with bone and / or gum grafting. Almost all of our patients are good candidates for treatment, even if they have experienced significant bone resorption or have been told in the past that they "don't have enough bone for implants."
We can also discuss other factors that may weigh into your decision, such as convenience and the cost of treatment. Some patients choose to get dental implants so they can avoid recurrent decay (cavities), which might require them to replace their bridges in the future. If properly maintained, dental implants should last you a lifetime.
Watch Video: See why patient Danny O. recommends Central Florida Oral and Facial Surgery.
What Is the Recovery from Dental Implants Like?
Central Florida Oral & Facial Surgery individualizes care for each patient, so your experience will differ based on your specific needs. In general, patients in The Villages, FL tell us that the recovery from a single implant is very manageable: "Less discomfort than a tooth extraction." Our practice also offers EXPAREL®, a long-acting numbing medication, as part of most procedures. EXPAREL can take away the pain for the first three days following surgery. After day three, most patients manage any remaining discomfort with over-the-counter medications and on occasion with prescription medication.
As part of your treatment:
You may have a procedure to extract a non-restorable tooth, graft bone, or both in the area of a missing tooth.
In some cases, if there is no infection and the bone quality is good, we may be able to extract the tooth and place an implant at the same appointment. This reduces the time you have to be without a tooth by half.
If your tooth is already missing and you don't need a bone graft, we will place an implant at this appointment. Otherwise, you will have a second procedure, 3-4 months later, to place the implant(s).
8-12 weeks after implant placement, you'll have a visit with your restorative dentist. The dentist will attach a new, natural-looking tooth to the implant to complete your treatment.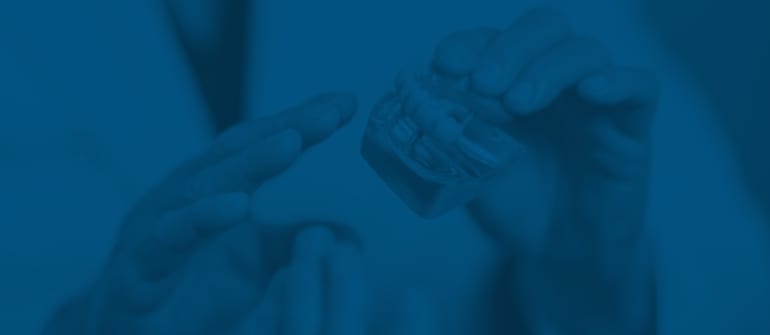 Get Dental Implants
If you have loose, diseased, or missing teeth that affect your oral function, do not wait any longer to talk to one of our doctors about how dental implants can truly change your life. We specialize in the placement of metal-free zirconia implants and can restore beauty and function to your smile.
Pricing for Dental Implants in The Villages, FL
Because each patient's needs differ, pricing for dental implants also varies. Factors that affect the price include:
The number of implants.
Whether you require bone grafting.
The surgery's degree of complexity.
Patients choose our practice because of the quality of treatment we offer, our attention to detail, the latest technologies we incorporate, and the overall experience. We are highly skilled and have years of practice, specifically in this procedure. Just as importantly, we are dedicated to your wellbeing and committed to being a supportive partner throughout the process.
If you have missing or damaged teeth and want to restore a natural-looking and complete smile, schedule a visit with Central Florida Oral & Facial Surgery. Contact our office online or in The Villages, FL area at (352) 391-5550.
Disclaimer: depending on your treatment plan, there may be an additional fee assessed for the use of EXPAREL®.
If you are still not ready to book your consultation, find more information on our video learning center or read more about insurance and financing. If you have missing or damaged teeth and want to restore a natural-looking and complete smile, schedule a visit with Central Florida Oral & Facial Surgery at their office in The Villages, FL.